Once you have decided your budget, the available time you have and the time of year you want to travel, you will need to decide which area to visit, please check out the other posts about where and when to travel. Climates vary hugely in Africa and their winter is dry and cold in Southern Africa and can be wet and foggy in Cape Town and wet in East Africa. Summer tends to be very hot and wet. Also, remember that south of the equator their winter is our summer.
The key to planning the ideal Self Drive Itinerary is to build in plenty of time to get to camp and relax in the bush surrownded by nature.

Meregan Norwood
The other very important thing to consider is how experienced are you. Namibia and South Africa are perfect places for first-time self drivers while Botswana and Zambia should maybe be left for another time when you feel capable of facing the undoubted rigours of travel there. Tanzania especially is a really tough destination especially if you plan to camp. It is also really expensive due to the huge National Park entry and camping fees.
So once you have decided on these important issues you are ready to start planning your route. (we are more than happy to advise you if you are struggling).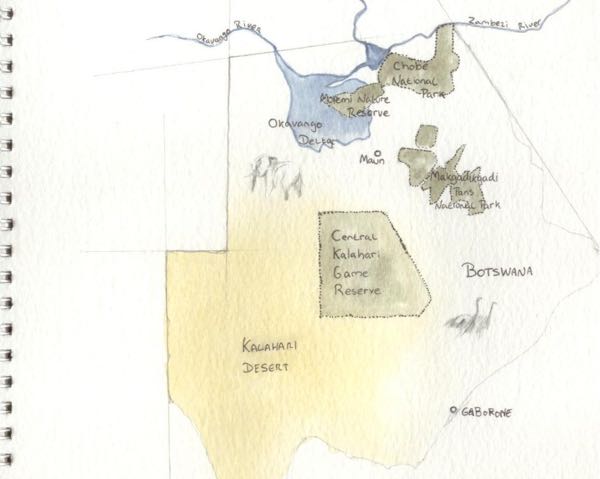 It is best to look at flight options before you start. Arrival and departure times will make a huge difference to your first and last days and you could end up with just an hour or two to collect the car and do your shopping. This really is not an option, so make sure you give yourself plenty of time by booking flights that arrive and depart at a sensible time. Night flights both ways give you more time in the country.
I always start by numbering each day and writing each day and date down the side of the page including your departure and returning days and include detailed flight information. Work from both ends and meet in the middle. You will find you need to do this several times as you will quickly run out of days. This system helps hugely with planning and if you find you are arriving on a Sunday or public holiday, you can almost guarantee the shops will not be open, it's at this stage you can change things !!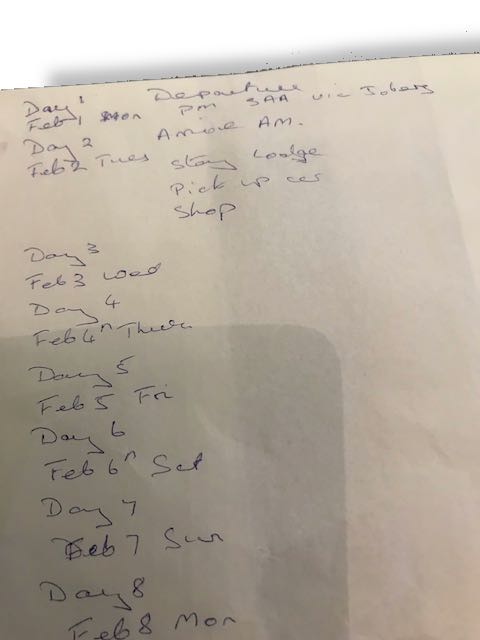 Let's face it budget is almost always an issue so consider flying midweek as it is often cheaper.
Give yourself a full day in a lodge or hotel to start with. You will be really tired from the long flights and setting off tired means mistakes and also you will never recover. It is also worth knowing that 60% of road accidents happen on the first day of a self drive. So take your time and start fresh.
The very best advice is: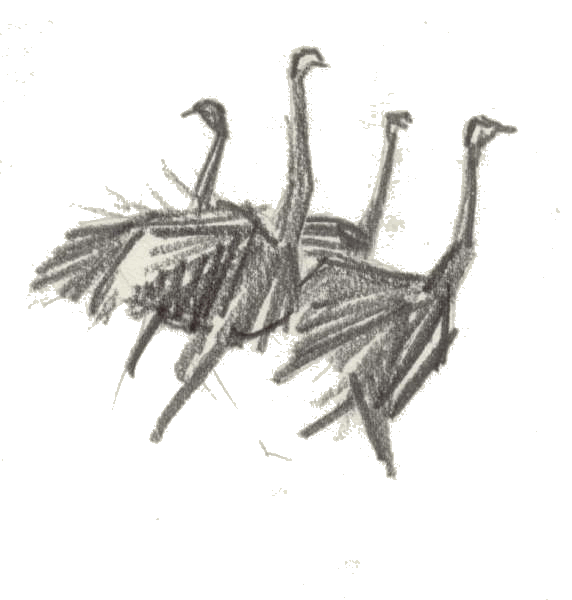 Do not try to see everything, the drives take far longer than you think, you should plan a maximum of 6 hours a day on journey days!
One night in any place is too little so plan a minimum of two-night stops and remember that that is only one day to explore
If your route determines that you need a stopover to get from A to B then try to stay in a lodge that night. It is easier not camping after or before a long drive. You can also get the lodge to give you a packed lunch, which is so much easier than trying to cater on the road.
Many people like winging it and do not make pre-bookings.This is fine but not if you want to stay in National Parks as they get very booked up, months in advance and after all, you are probably doing this journey to see animals. If you do not have permits you will not be let in.
Do your research on drive times, do not be misled by mileage, you will need to take road conditions into consideration. On the maps, the route from Maun to Kasane looks like a short day, but in reality, 5 or 6 nights is about right, due to very deep soft sand and or mud, it is simply impossible to drive quickly.
The best times I have spent self driving was when spending two or more nights in any one place, setting up camp and relaxing and letting Africa work its magic.
Self driving does not mean driving all day every day, you will miss so much. We once heard of a self driver in Botswana who literally drove about all day, then had to be rescued as they ran out of fuel.
So slow down your itinerary, relax, you will see more and miss less, and very importantly have a holiday.
One last rule, NEVER PLAN TO DRIVE IN THE DARK. The chances of accidents are huge, either with difficult to see pedestrians, unlit cars, no street lighting and animals both domestic and wild on the roads. Simply do not do it.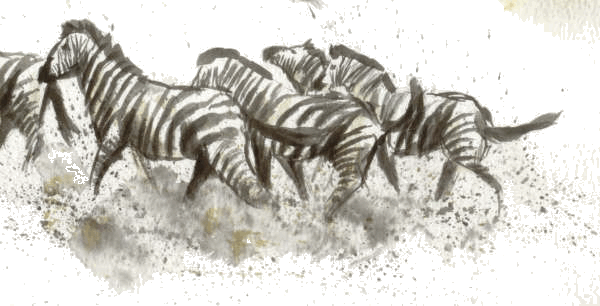 We really want you to enjoy Africa as we do, I promise you that you will thank me for this advice. Have fun planning, it's a great part of the whole experience. Meregan Norwood