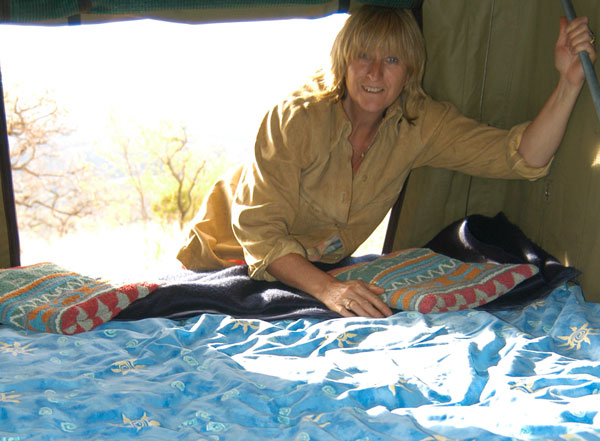 Self drive safaris are very tiring especially in the hotter times of the year and if you are camping. Heat, dust, rain, and mud combine to sap your strength and spoil the holiday. However, with careful planning, these problems can fade away. Here are a few well-tried and tested tips that really work to make your camping experience fun and not a trial.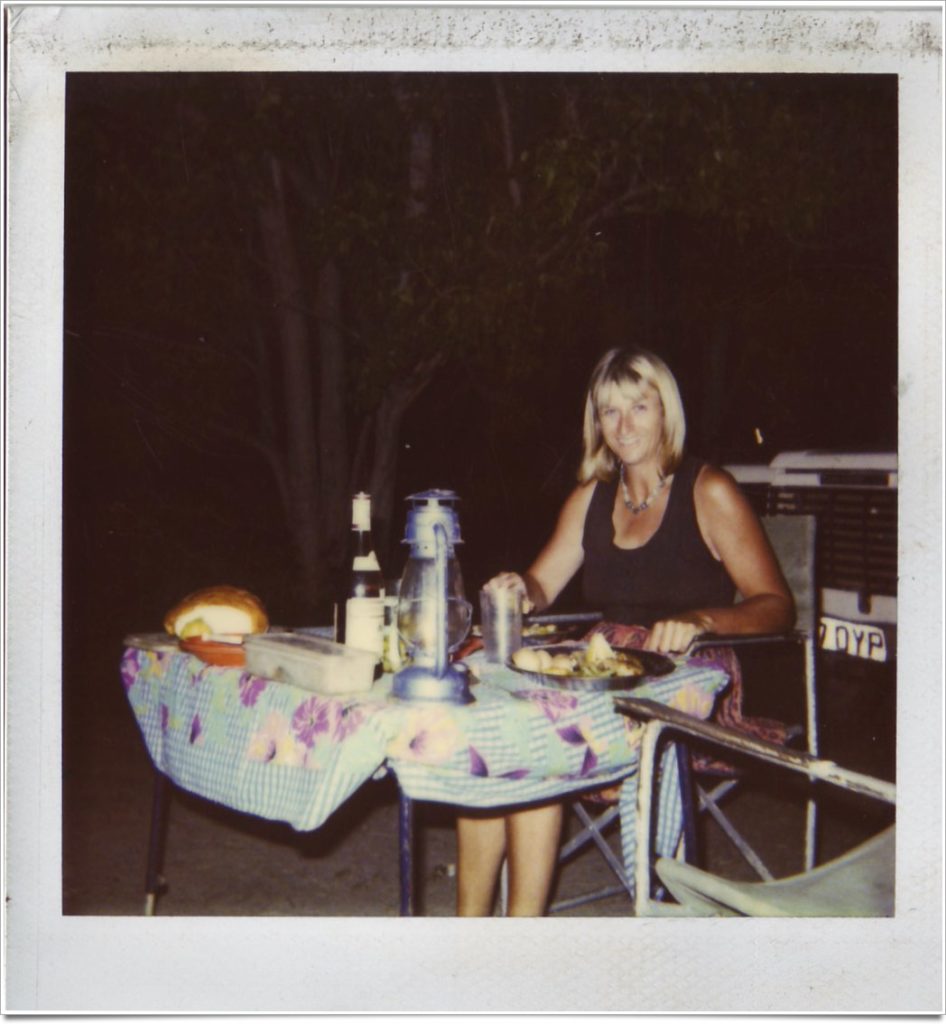 Plan your day so you get into camp by 4 pm at the latest, so you can set the campsite up in daylight. The very reason you are camping is to enjoy the African bush, to sit quietly and let the birds and small mammals visit you. There is nothing more wonderful than having a tiny creature by your feet of even bravely sitting with you on your chair.
On arrival, you will either be allocated a campsite or you choose your own depending on the campsite rules. It is best to adhere to these as you will annoy others if you pinch their allocated campsite.
Be sure to park the vehicle on the flat and be careful not to park under a tree as Africa trees have a habit of shedding branches and also at times snakes and insects. If you have a roof tent it will be difficult to set up under a tree.

The rule of thumb is to then set up your chairs and table in front of the side of the vehicle just a step away from the doors. In some places like Botswana, the NP campsites are not fenced so if larger animals decide to visit you, you simply get in the vehicle and close the doors.
If your vehicle has an awning, if it is not too windy set it up after you have put up the roof tent and put the chairs and table under it for shade and protection from any rainstorms that may occur.
Place your campfire downwind and in front of the chairs and table. This will also act as a barrier.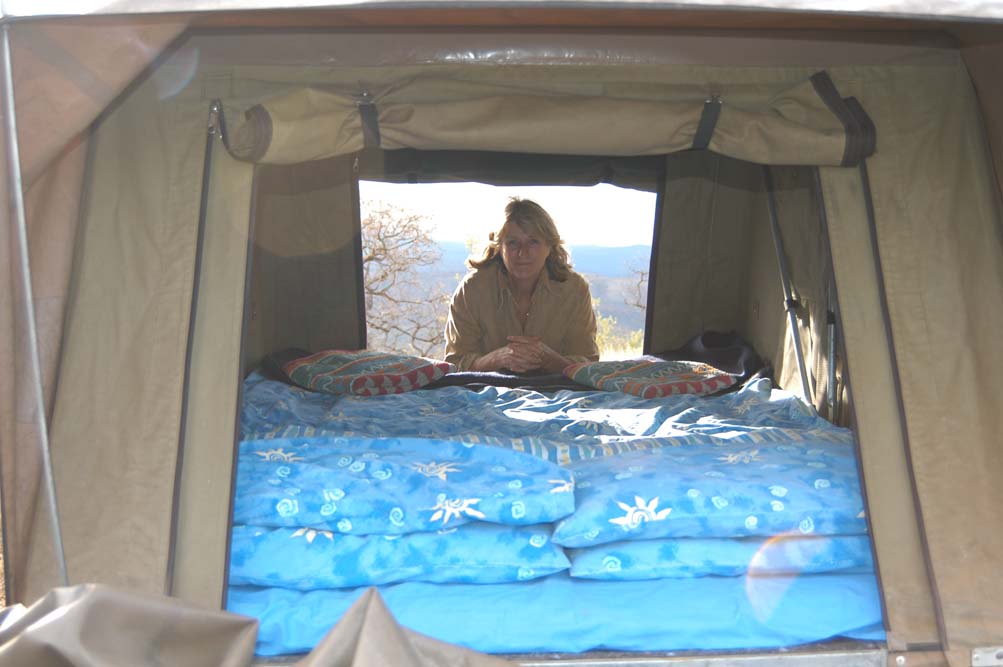 If you also have a ground tent place it nearby with easy access to the vehicle if needed. It is best to set up the whole campsite and make up the bed in daylight and before you start the fun job of preparing a great camp meal and opening a bottle and relaxing under the African sky.
Wash up as you cook and do not leave food or dirty pans out as monkeys and baboons will definitely try to steal anything left out. Even first aid kits. Loaves of bread are regularly stolen from under campers' noses.
Try to be as tidy and organized as possible and put things like the chair and tents cover away where you can find when you break down the camp. Use the boxes and draws in the vehicle as you go and once used put things away in their allocated area.
Take your time, relax and enjoy the privilege of camping and cooking in the bush and do not simply use it as a cheap place to sleep. These nights will be the ones you remember when you are back home and will set the tone for your holiday.