Preparing for your journey is all part of the experience and there are many ways that your skill levels can be improved before you depart. If you haven't driven yourself in Africa before and are unsure what sort of conditions that you may be facing then we have two courses to help.
Driver Safety Training Course for African Roads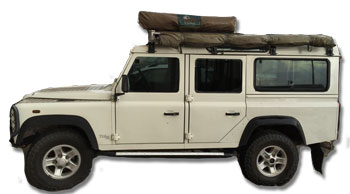 The traditional 4×4 driving course does not prepare drivers for the road conditions of Africa. Importantly it does not cover common issues and hazards that you will encounter every day on the roads. We have developed a safety course that is specifically designed to cover all the most likely scenarios. It also has basic break down and maintenance tips and well as other safety and security lessons.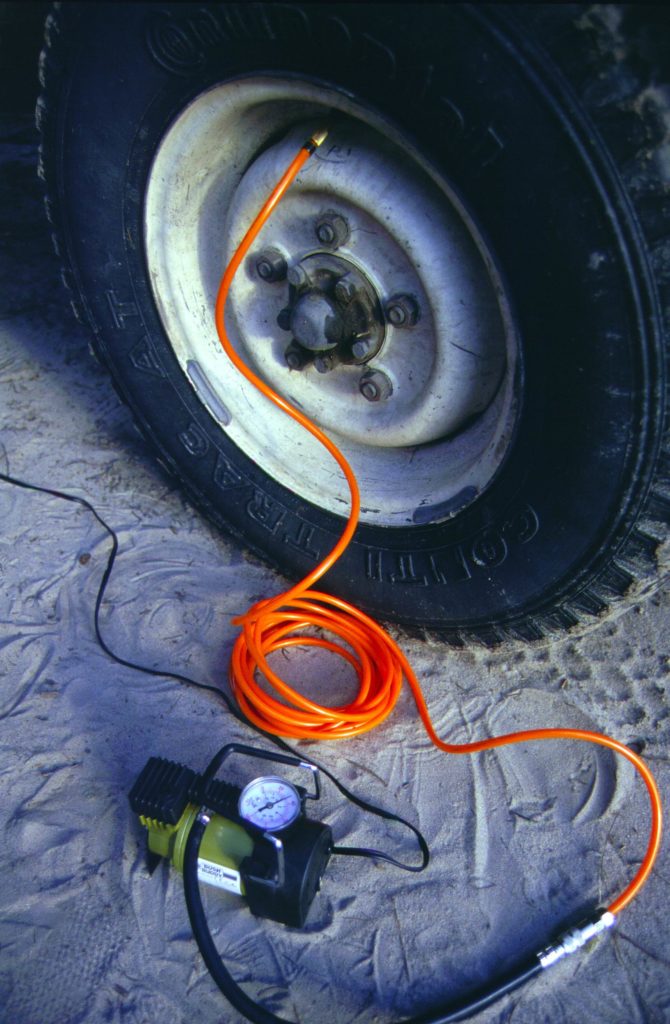 Whilst most of the driving in Africa is no more challenging than the average rush-hour commute, when it does go wrong the consequences are far greater and with no emergency services to pick up the pieces you will need to be fully self-sufficient.

A simple flat tyre which is a common occurrence in Africa can lead to many unseen problems when you are in the bush, ranging from the threat of wild animals to other road users running into your vehicle.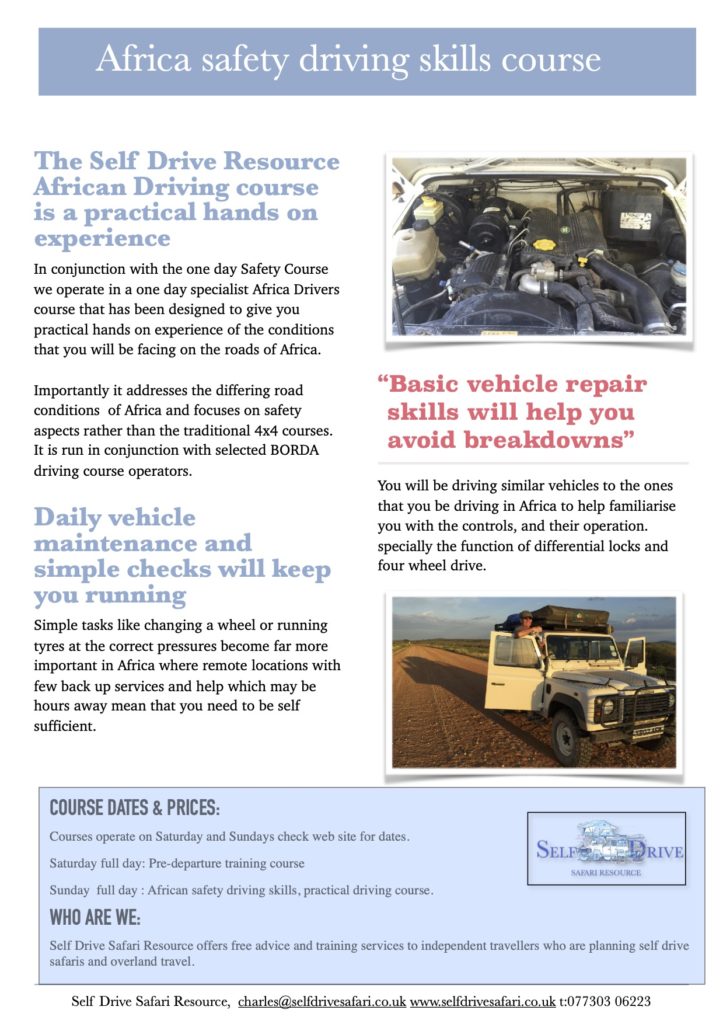 2020 Course dates are as follows:
Please contact us for the next course dates
Download a pdf of the Safety training course leaflet.
---