dated:- September 2020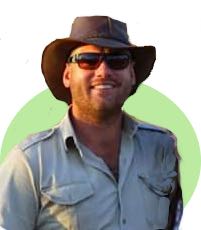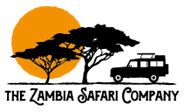 Paul Barnes has been in the safari industry for 16 years, work has been mixed between conservation and photographic tourism. For two years he was involved with anti-poaching in a transfrontier operation between Zambia and Malawi. Since then he has got back into photography, now running Northern Kafue Safaris, a trio of safari camps in the Kafue National Park as well as The Zambia Safari Company, specialising in mobile safaris around Zambia.
www.zambiasafaricompany.com
www.kafueriver.com
Latest Tourism News –
Zambian President Edgar Lungu has announced the immediate reopening of the country's air borders and airports, which have been closed since the lockdown to mitigate the spread of COVID-19.
"We have to get back to work, including in the tourism sector. I am therefore announcing the immediate reopening of all international airports," said Lungu, in an address that was broadcast on radio and television.
Road conditions
During the summer months, many of the bush roads are not passable and should not be attempted. Namely, the 05 roads, the route from S.Luangwa to North Luangwa via Chifunda, Leopards Hill Road, the Chongwe route to Lower Zam are amongst the hardest.

Central Province to Lower Zam –
By May, Leopards hill can be driven but be warned, the grass will still be long and you will likely be one of the first to drive it for the year. 4×4 is necessary for many spots on this road.

If you want to use the road from Chongwe down to lower Zambezi, be equipped with axes and shovels. It is common for trees to have fallen on the road and you may need to put in some work to get down there.

Luangwa Valley-
From mid-June, you should be able to drive to North Luangwa from South Luangwa via Chifunda. It is key to find out what the Frankfurt Zoological society have stared operating the pontoon crossing before you head up there. 4×4 is necessary in one or two spots.

The 05 road should be passable by mid-July. This route is used to access Mutinodno and the North Road, from the valley. There is a river crossing that DNPW usually place sandbags across, again you should find out in Mfuwe if it has been opened before heading on that journey. 4×4 is essential for the escarpment.

Kafue –
The spinal road is in good condition. They have recently worked on the section that runs from Itezhi Tezhi down to Kalomo, this is now a very good quality road and you can access the lake and the Hook Bridge region all year round. From time to time, the river crossings do flood, should you reach a bridge and cannot see the safety markers do not attempt to cross. We recommend getting local advice at the park gates, as well as from the respective camps you will stay at as they will know if the rivers are in flood or not. The road from Itezhi Tezhi up to the Mongu road which runs through Namwala Gma is also greatly improved.

Accessing Busanga Plains is possible from June / July onwards. You can either use the western boundary road, which is in good condition, or through the centre of the Park, via Lufupa, or up the eastern boundary, via Lubungu, Lunga and Kabanaga.

Liuwa is flooded into May / June but you can still visit there. It is in fact easier to drive across the Kalahari sand when it is wet. Most people go there later in the year to see the Wildebeest migration, around November.
Weather reports
The North and East of Zambia has seen more rain than other regions. Luangwa has flooded a couple of times this rainy season.
Currency

The kwacha regularly fluctuates, currently the exchange rate is sat around $1 / ZMW 14
Fuel and fuel
Fuel is in good supply, nation wide, as is food
General tips –
Avoid driving at night
Make sure your paperwork is in order, especially after border crossings, ensure you have paid your local council fees. Carry your vehicle papers in a wallet and have then printed in colour.
Watch out for speed traps in Lusaka. There are now many speed cameras. You won't find the police with their speeds guns in and around the city anymore but they have pushed out and are trapping people in the surrounding areas. Stick to the speed limits.
Familiarise yourself with the rules of the road. You can find updated laws online through the RTSA site.
Despite fuel being in good supply, do try and maintain a full tank. You can still be caught out in places where you really need it.
If you happen to hit a pedestrian or livestock whilst driving, do not stop. Proceed directly to the nearest police station or roadblock and inform the police of the incident, then return to the scene with them. Do not, however, run away entirely.
If you get stuck, don't panic. Be methodical and work your way through it. If you are heading on a particularly difficult route, as the lodge or campsite you are staying at to notify the next one that you are on the way. If you don't arrive, they will know something has gone wrong.
Sometimes you may feel funny by the way people look at you. If you present a smile in Zambia, you will receive a hundred smiles back. The people are very friendly and helpful. If you want to walk around rural communities, be polite and ask people first, you will find they are most welcoming. We advise not to wear very short skirts or revealing clothing when doing so, it is considered disrespectful. Zambia is a Christian Nation and rather conservative.
Links
www.zambiatourism.com
www.gov.uk/foreign-travel-advice/zambia