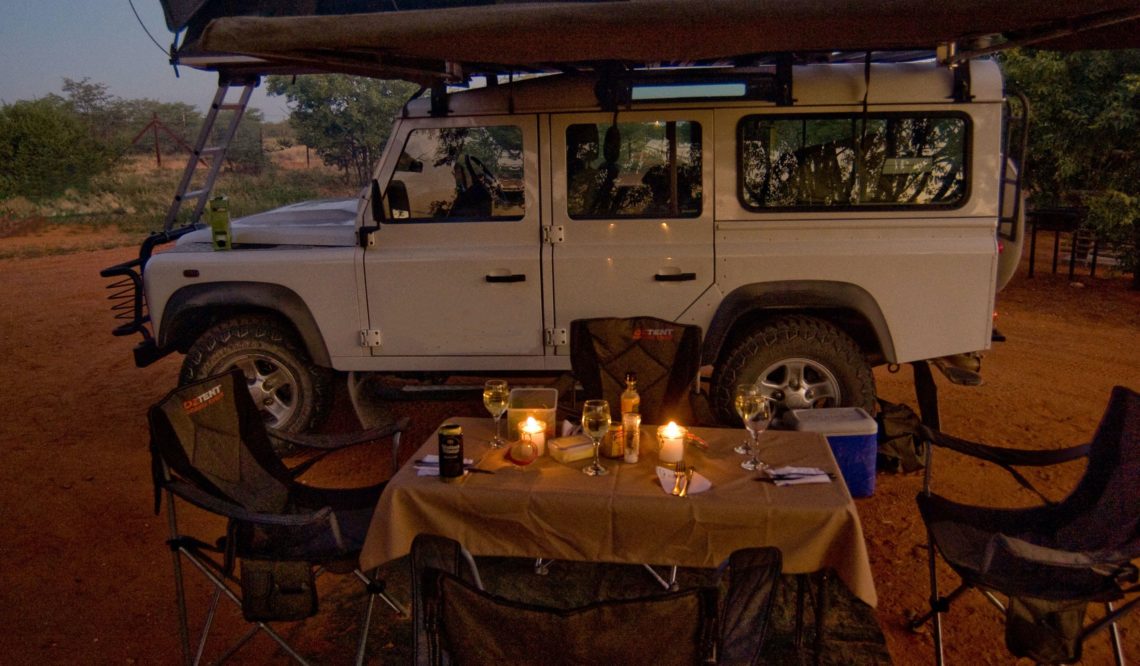 Nowadays most African towns have good quality supermarkets where all your food shopping can be done. In some countries the bottle shop is separate so you may have to shop around. Sometimes not everything, even basics are not available in one shop but are in another so leave plenty of time to do your shop.
Plan Ahead
Planning meals and making shopping lists should be done before you set off or on the plane. It will certainly fill in the time! I plan menus and make the shopping list accordingly as I go, so you do not overbuy
I love campfire cooking so plan quite extensively for our meals, and as everyone is different I am not going to go into too much detail but if you do enjoy campfire cooking we can certainly recommend some great dishes, so do contact me.
I like making bread so I take pre-packaged bread mixes with me from the UK, another good tip is to take Cappuccino mixes with you and hot chocolate mixes too. They make good quick drinks with only hot water needed.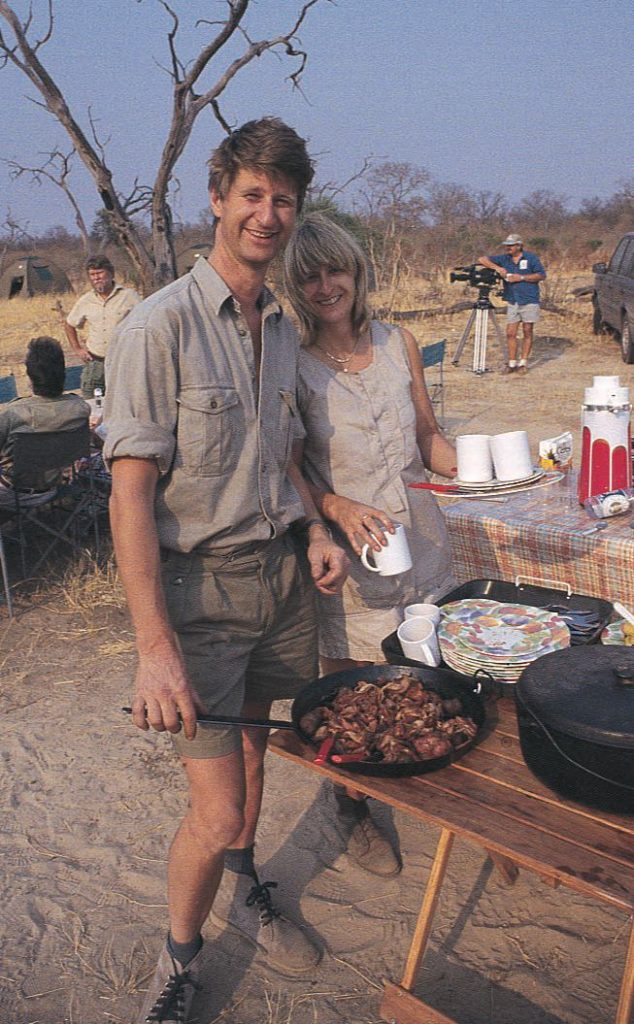 Some top-end car hire companies give you a starter kit of basic supplies so check what is supplied before you go off shopping.
Try to buy small quantities of all the basics and do not forget washing up liquid, washing powder, rubbish bags and loo paper. It's not a bad idea to get either big sandwich bags or plastic containers to store things like sugar, rice or flour and it easily spills or bags split. Cooking oil is another bug bearer as spilt oil is a nightmare and the caps rarely fit once opened. Eggs are another annoying breakable. Again some companies provide egg boxes, plastic containers and sealable bags, you get what you pay for!
I try to plan evening meals using things like pasta or rice. I can then use the leftovers for a salad for lunch the next day.
A few good tips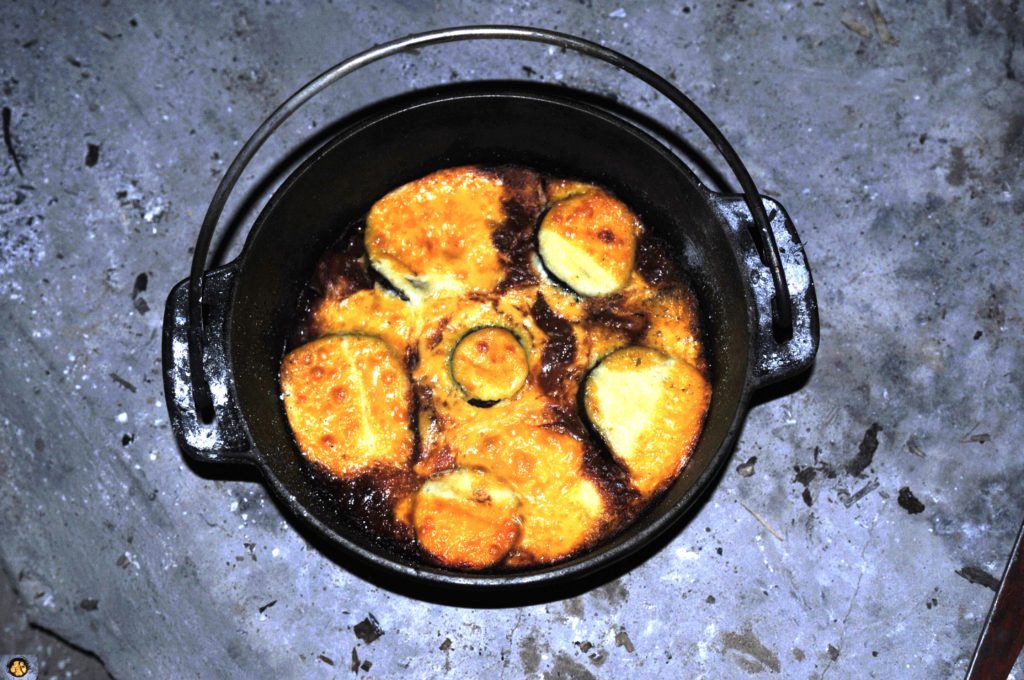 When buying meat try to buy frozen and shrink wrapped and store in the very bottom of the fridge in plastic containers so they do not bleed onto other food.
Also, keep cheese and butter in plastic containers.
Red wine is easier than white as it is good at air temperature. For the same reason, whiskey is good warmer rather than a lukewarm gin and tonic!
Root vegetables are good as they keep without refrigeration
Tinned vegetables are also really useful and you can also get tinned ham, the Zimbabwe Gammon Colcom is excellent and good tinned cheese is also available!
South African Boerewors is a cured sausage which is excellent and keeps well.
Pumpernickel bread keeps and is great for sandwiches.
Tubes of tomato paste and garlic paste and mixed herbs and stock cubes can transform a dish!
Try to make "one-dish wonders" which are so much easier to cater for and wash up.
Pulses and beans make excellent casseroles, with bacon or sausages added are a great wholesome dish.
Wine boxes are better than bottles as they do not break and you can take the bag out of the box and easily store in the fridge which takes up less space.
Put cold drinks in the fridge a few at a time otherwise they take up too much room and heats up the fridge
Only buy enough for the days when you are not near the shops.
A few Donts
Do not buy oranges or melons as the strong aroma attracts elephants which can cause havoc!
Do not buy tomatoes if you are not going to eat them that day, they get overripe very fast
Do not buy lettuce for the same reason.
Do not buy more than you can store in the fridge or food box.
Do not buy large packets of food.
Good pre-planning is the key to a stress-free camping experience, enjoy your campsite cooking and do not forget to do the washing up and put everything away. We have had glasses taken by hyenas and even a kettle lid nicked by a cheeky jackal.